Euro 2012 Qualifying
February 4th, 2010 | by: Miguel |

Comments(12)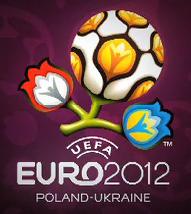 Next Sunday (Feb-7) we will know our adversaries qualifying for the Poland-Ukraine Euro 2012.
As current 7th in UEFA's ranking we are seeded in the first pot and even if we do avoid some very potent soccer powers there are still a couple of monsters lurking in pots 2 and 3.
Seeding pots
Pot 1: Spain (holders), Germany, Netherlands, Italy, England, Croatia, Portugal, France, Russia
Pot 2: Greece, Czech Republic, Sweden, Switzerland, Serbia, Turkey, Denmark, Slovakia, Romania
Pot 3: Israel, Bulgaria, Finland, Norway, Republic of Ireland, Scotland, Northern Ireland, Austria, Bosnia-Herzegovina
Pot 4: Slovenia, Latvia, Hungary, Lithuania, Belarus, Belgium, Wales, FYR Macedonia, Cyprus
Pot 5: Montenegro, Albania, Estonia, Georgia, Moldova, Iceland, Armenia, Kazakhstan, Liechtenstein
Pot 6: Azerbaijan, Luxembourg, Malta, Faroe Islands, Andorra, San Marino
The nine winners and the runner-up with the best record against the teams first, third, fourth and fifth in their group qualify directly for the final tournament. The eight remaining runners-up contest play-off matches in November 2011.
We will probably have to do without Deco (33y) and Ricardo Carvalho (32y) but the team's overhaul will be much less then coming from the Euro 2008 to the WC 2010. I expect a much less bumpy road then the last qualifiers!
Subscribe

Portugal World Cup Blog RSS Feed

Share
Comments

Yikes, pot 2 is scary. The only team that I'd want us to face from that pot would be Slovakia.
But of course, we're probably going to get one of the following: Greece, Denmark, or Turkey.

I was actually more worried about the Czech Republic, and Serbia. Now that Scolari is no longer in charge Greece doesn't look so menacing. Denmark never looked better then us during our latest qualifiers and we've always done well with Turkey.
Posted from
Portugal

sorry Miguel but isn't Portugal ranked 5th?
http://www.fifa.com/worldfootball/ranking/lastranking/gender=m/fullranking.html
anyways i really want to face Greece again that is if we don't get our revenge earlier in the world cup.
Posted from
France

5th on FIFA's ranking but 7th on the UEFA one.
Greece is very high up on my Wanting-Revenge-Ranking but I still have France there as number 1.
Posted from
Portugal

in that case i would prefer germany more than both france and greece ever since EURO 2008 :@
btw i checked the UEFA list and we are up on 4th spot behind italy , netherlands , and spain !!!
http://www.fifa.com/worldfootball/ranking/lastranking/gender=m/fullranking.html#confederation=27275&rank=189

That is the FIFA ranking of UEFA countries. The official UEFA ranking is:
http://www.uefa.com/MultimediaFiles/Download/uefa/KeyTopics/92/18/20/921820_DOWNLOAD.pdf
France is a long time affair. I have forgotten many goals scored by some of my favorite players over the years but I can still remember Platini scoring a goal in the last minute of extra-time of the Euro 1984 semi-final we lost 3-2. Add the Euro 2000 semi-final and the WC 2006 semi-final and you see why I keep France on the top of my revenge list.
Posted from
Portugal

Seems like France is 'that' team we cannot beat.
England's is us.
Germany's is England.
the list goes on and on, really.
& is Carvalho retiring too? or are you presuming he'll be too old to be a regular in the squad?
Posted from
United Kingdom

It seems the new generation will be completely in place come Euro 2012. The newer talent will develop and be more experienced and we could make a nice run. I don't like thinking too ahead though. 2006 squad was the best imo.
Posted from
Canada

Erm… Miggy Germany has beaten England in more then one occasion.

We're facing Denmark again… ugh.

England have also beaten us in a few occasions (I remember us losing to England 3-0 in a friendly in 98), but I was just making a point there.
Posted from
United Kingdom

@Miggy
Yeah I'm presuming due to age both players will renounce the team. They will probably continue to play at club level. I presume.
@Alex
Agree this year's squad will be fully matured by that time. Will be an interesting tournament for us to follow. Very confident. But let's see the qualifiers first. My fav team would be the Euro 2004 one. Deco at his prime. Injury free Jorge Andrade. Figo still going strong.
Posted from
Portugal
Comments are closed