Portugal vs. Poland Preview
February 27th, 2012 | by: Paulo |

Comments(20)
Sorry for the absence everyone. Trying to balance school and work is tough, so I had to put a few things on the back burner including this blog, but I plan on getting back in the swing of things.
Earlier this week, Paulo Bento announced his first squad of 2012 for the upcoming friendly against Poland. The team consists of some new and old faces alike.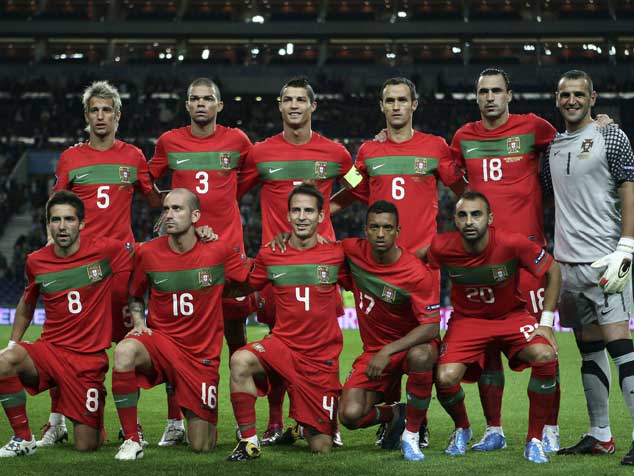 Goalkeepers: Rui Patricio (Sporting Lisbon), Eduardo (Benfica), Beto (Cluj)
Defenders: Joao Pereira (Sporting Lisbon), Bruno Alves (Zenit), Fabio Coentrao (Real Madrid), Pepe (Real Madrid), Nelson (Real Betis), Ricardo Costa (Valencia), Rolando (FC Porto)
Midfielders: Carlos Martins (Granada), Joao Moutinho (FC Porto), Manuel Fernandes (Besiktas), Miguel Veloso (Genoa), Raul Meireles (Chelsea), Ruben Micael (Real Zaragoza)
Forwards: Cristiano Ronaldo (Real Madrid), Hugo Almeida (Besiktas), Postiga (Real Zaragoza), Nani (Manchester United), Nelson Oliveira (Benfica), Quaresma (Besiktas), Varela (FC Porto)
Goalkeepers are as expected, although Eduardo has barely featured for Benfica this season. He may just make the final Euro squad solely because of experience, but that's fine with me.

Bosingwa is officially done, and after watching him "defend" at Chelsea this season, I doubt he would make the squad anyways. There's also no inclination that we will see Carvalho back either. Pepe has stayed healthy and sort of in form for RM but he has to stay composed.  Alves appears to be the only other capable CB on the squad. Once a strong point of the team, our centerback position is becoming increasingly thin since NOONE wants Rolando or Costa anywhere near the pitch. Costa only has four appearances ALL season for Valencia. We have to have better options other than him, if Alves or Pepe get hurt we're in deep shit. Pereira has done well as captain of the resurgent Sporting this season, and Coentrao continues to fight for minutes at giants RM and has played well when called upon. Nelson gets another call after impressing Bento in a few friendlies last year before getting injured. Silvio just returned from being sidelined since November with an injury last week, but he isn't fully fit to make the squad.
It is nice to see Fernandes back in the team. Bento has recognized his good form of late at Besiktas and he could easily cement his spot in the NT with a good performance (if he gets the minutes). Moutinho's form has dipped this season for Porto, but I think he has looked much better in 2012, and certainly played excellent against Bosnia. Joao needs to get back to his old form if we are to advance out of the group stage. Veloso has been a consistent starter at DM for Genoa this year and has been a standout player for them. Meireles hasn't played all that well for Chelsea this year, but AVB has consistently stuck with him. Raul's position may be the biggest question in the midfield if Fernandes plays well enough. Martins has been playing very solid football for Granada lately, but I don't think Micael really deserves a spot.
Nani has had his share of recent struggles as well. He was sidelined with a foot injury for about a month and didn't look himself last week in his first 90' back. Postiga has only one goal for last placed Zaragoza since the beginning of November, so his form doesn't look all that promising. Hugo A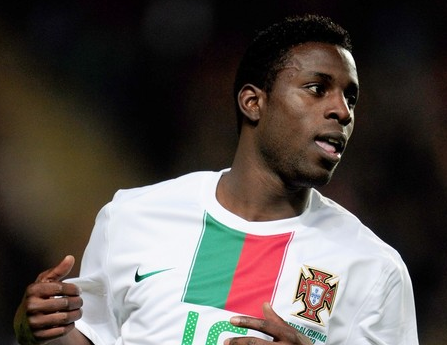 lmeida has been in and out of the starting 11 for Besiktas, but hasn't done anything to leap Postiga on the depth chart.  Nelson Oliviera gets his first call to the senior NT and I'm happy for him. Based on the other strikers' performances, there is no reason at all why Oliviera shouldn't get a shot to be the go to guy up front. If Paulo Bento is complacent with Postiga and Almeida as the only options up front then God help us. It's now up to Quaresma or Varela to see who will become the first reserve to change the game now that Danny is sadly ruled out of the Euros. Ronaldo is on record pace again for goals in La Liga, so that is another good sign.
Poland is a formidable opponent. Because they are a host of Euro 2012 they made it by default, but they have some impressive results in recent friendlies. They include wins over Norway and Argentina, as well as draws against Germany and Greece. The Poles also pushed us around back in 08' qualifying, finishing 1st. They are led by the Borussia Dortmund trio of Lewandowski, Blasczykowski, and Piszczek. Along with their world class goalkeeper Szczesny, Poland have a strong squad and generally line up tactically in a 4-4-2. They like to get the ball out wide and send crosses to their tall strikers, so it will be interesting to see how our defense looks after not playing together for a while. Poland didn't concede more than two goals in a game at all in 2011, so their defense is not easy to break down, and their fullbacks are very talented. With the next and only friendly before we head to Ukraine/Poland being May 26th against Macedonia, this will be one of the last big chances for players to book their place in Bento's squad for EURO 2012. I predict a 3-2 victory!! Forca Portugal!!!
Subscribe

Portugal World Cup Blog RSS Feed

Share
Comments

My starting 11
——Patricio—–
Pereira—-Alves—-Pepe—-Coentrao
——Veloso—–
–Meireles—–Moutinho–
Nani—-Oliviera—–Ronaldo

my starting 11
patricio
periera pepe bruno alves fabio contreo
–merierles moutinhno –
ronaldo
nani almeida quesema

My starting 11 Pereira-Alvez-Pepe-coentrao-meireles-Fernandez-moutinho-quaresma-ronaldo-nani or ronaldo almeida nani

God i miss this blog…
I am really worried about our squad, most names have really dropped in form!! On top of those names is Meireles who has been disastrous for Chelsea to say the least.
The only good prospect i see is in our wingers, Ronaldo and Nani… Nani has seen a drop in form but he continues to do his job which is giving assists. Ronaldo is on a roll and may just be the number one candidate for the Ballon D'or this season…
Pepe is becoming reckless a lot while Coentrao is not as impressive as i wished he would be for Real Madrid.
And of course our attackers never showed any signs of improvement in their club form. How much more will we have to rely on Postiga and Almeida before a new couple of strikers emerge?
In other news has any body seen our new kit for the Euros? I find it awesome!!!

I predict a 1-0 victory or 1-1

i only watched the final 30 minutes of the game and i have to admit they were extremely dull!!!! can anyone summarize what where the key points in this game? i heard Fabio got injured is that right?

Game summary,
It was a very typical friendly performance. Portugal dominated possession and created better chances during the opening 60-70 minutes. Then they really took their foot off the gas. They were never going 100%, but they were definitely in control of the game.
The midfield trio of Moutinho, Merieles, and Veloso passed the ball beautifuly at times, and during the first half they dominated possession. Nani was the liveliest player, but he wasted 2 great opportunities when he opted to shoot rather than getting a guaranteed goal with a simple pass.
Almeida was very poor and Ronaldo was not as influential since he got fouled every time he had the ball. The defense was rarely troubled and Patricio made a couple of good saves.
I was just upset to see Nelson Oliveira only get 10 minutes.

*got 10 minutes

(I only watched the 1st half)
Jon already summed up the game nicely. But I'll add that I was disappointed with the players' selfishness. Nani and Ronaldo combined had at least 3 excellent runs in the polish box (just in that half) and needed only to pass the ball to Hugo Almeida for an easy tap-in, but instead they always took the route of shooting, which failed every time. Another time I found myself almost screaming and shooting to the monitor: "Pass the damn ball! Stop f***** shooting when it's not working!" and getting frustrated.

*shouting to the monitor

oh now selfishness is not that much of an issue especially since we're dealing with a friendly and i'm pretty sure neither Ronaldo nor Nani will be that selfish come the Euros, ok of course they try to shoot from outside the box but not to the extent of not passing when the striker is in an excellent position to score.
Scoring goals in friendlies is very much irrelevant to me, what i care about is that where we able to reach the opposition's box swiftly? did we give neat passes along the way? or did we rely too much on individual technical skills? to me that is the most important thing

In addition i watched the Holland and Germany game to get an even better view of our opposition, and i have to say that Germany are the big dogs, despite losing to France, they showed simple glimpses of how catastrophic they can be when they apply their definition of teamwork. I really can't see how any other team in the group can battle them for top spot!!
Holland are strong on the offense but still rely a bit on individual skills rather than swift passing, and their defense is not that strong as many presume, our wingers should be able to pass by them with ease.

Do you guys play fifa 12 online?
If you you are playing FIFA 12 online, xbox360 or ps3 you would go crazy if you knew you could play FIFA online for cash! Learn everything about FIFA for real Cash here
Posted from
Sweden

Dear God,
Please let Cristiano Ronaldo and Nani be in top top top form until the Euro arrives. Oh and if you fix Danny along the way and turn Almeida into the incredible hulk then that would be great too.
Sincerely,
Someone who just wants to have a good summer.

Excellent to see Benfica in the Champions League quarter finals. Who are the Portuguese players in Benfica that the national team can benefit from?

Hmmm… Nélson Oliveira?
I think that's it, I disapprove their policy to play with a practically all-foreign starting XI, like they did last game against Zenit. But hey, at least Oliveira scored the last goal.

yeah Ivan… i am counting on Oliviera to step it up a bit and maybe secure some regular playing time before the season ends. I seriously hate seeing Postiga and Almeida always getting the calls for striker position, they are just not national team material, at least not to me … i am craving for replacements and i see a bit of hope in Nelson, he was spectacular for us in the U-20 world cup.

wow this place really is dead 0.o

Especially when the news are posted here very frequently

I seriously check this blog every day … it's a bummer really :/
Comments are closed