Group of Death Round 2
December 3rd, 2011 | by: Paulo |

Comments(14)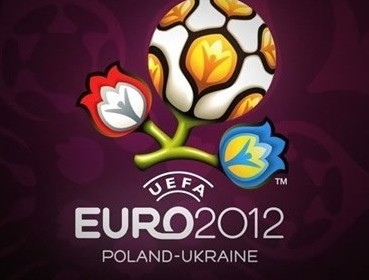 Luck wasn't on our side now for the second straight major tournament as Portugal has been doomed to the Group of Death once again in Group B alongside Netherlands, Germany, and fucking Denmark, AGAIN. Not to mention the toughest group stage ever in the Euro's statistically (all teams in the top 11). At first glance, many don't expect us to advance and you can't blame them because of Germany's impeccable form of late, the fact that the Dutch have been number 2 to the Spanish the last four years, and because of Denmark owning us in qualifying two straight times. However, on paper there is no doubt that we match up against both of these heavyweights (well kinda), and outclass Denmark.
I saw we were with the Dutch and honestly I was just happy we didn't get Spain, but the one team I REALLY wanted to stay away from was Germany. You just go down the list of players they have and I have to say that they are the deepest, most talented and one of the best coached sides I've seen in a long time. Schweinsteiger, Muller, Ozil, Gomez, Boateng, it just doesn't end! They can't be that happy with the draw either, but the fact that they dominated Netherlands 3-0 in a recent friendly and have had our number in recent tournaments shows that they are still very confident. Germany truly plays as a team, and what scares me the most is that we have to play them first. I'm not saying there is no chance of us getting a draw or even a win, but there is a better chance of us getting off on the wrong foot and maybe losing 2 or 3-0. However, if we prove ourselves and even scrape out a 0-0 draw (which we are known to do), our confidence can go through the roof and propel us to a strong tournament.
The Dutch are undoubtedly a strong team. Van Persie might be the best striker in the world right now, Sneijder is world class, but Kuyt and Robben aren't getting any younger, and they have been scrambling around with their defensive pairings as of late. They lost to Germany 3-0, lost to Sweden 3-2, and conceded 3 to Hungary as well. They can be beaten, and I think if we play up tempo, pressure, counter attack styled football, then we do indeed have the recipe to beat them. I really do think that each team will need to go for the win in this last group game, and it will just be an amazing one to watch. We have to be in top form to compete with them though, there is absolutely no margin for error against a powerhouse like Netherlands.
And for the forgotten Denmark. Boy, they have to be pissed off! We know for a fact that they are no pushover and they will be very hard to beat, but in round 3, our guys have to want revenge. Two qualifying stages in a row and they got the best of us, now we can kick them out of the Euro's group stage? Yes, please! Their confidence level is sky high right now however, and they know that they can beat us. Just remember in that most recent game that everyone loves to point their finger at, we didn't have Pepe or Coentrao at the back. And when those two have been in the lineup we are undefeated in this campaign. Just remember.
Now Bento must establish a firm starting 11 and build some team unity over the next few friendlies. Hopefully our guys can stay healthy throughout the rest of the season. As tough as the group is, every sing game is a must watch, and as a football fan you have to be excited! Forca Portugal!!
Subscribe

Portugal World Cup Blog RSS Feed

Share
Comments

If we manage to pass this group, theres a very high possibility of us versing Greece. Revenge from Euro 2004? Man the possibilities with this draw are amazing! Also, how many cards do you guys think will be given out when we verse the Netherlands? CANT WAIT.
FORCA PORTUGAL!!!!! YOU CAN DO IT

it's all about the mind set now… if we start the Euro thinking we're gonna lose anyways against those teams then WE WILL LOSE.
But if the players believed in themselves then a different scenario will very much happen.
These 6-7 months before the tournament are the most important of Bento's career, he needs to be decisive and work towards building a cohesive unit.. the players should understand one another.
I seriously hope this thing with Carvalho gets fixed… I couldn't care less about Bosingwa but Ricardo is a must for us plus he plays with 3-4 key players for our squad so he knows how to communicate with them very well.

A friendly away with Poland has been scheduled to 29th February 2012. It'll be the first game ever played in the newly built Warsaw's National Stadium.
Posted from
Portugal

This is the hardest possible group we could have gotten. Germany superior in terms of talent, but they are 10 times better at playing as a team. They have had the same coach for quite a while and he has made Germany a machine. Holland has a physical midfield, a powerful offense, and an average defense. The defense is organized, but the individual defenders are not great. Ronaldo and Nani at their best will terrorize the Dutch defense.
It will be extremely exciting and I think that we'll have enough to at least make it out of the group. It is Ronaldo's time to shine for his country.

@ Ivan Great news man. Is it actually the next friendly or is there one more before that?

@Tiago, it's the next. It'd be weird if they scheduled a friendly for late February, but wouldn't announce a prior one.
Posted from
Portugal

A match against poland is excellent… i don't really want any high leveled friendlies anymore… i just want Bento to start thinking about that perfect starting 11 combo… GROUP OF DEATH MY ASS… WE FEAR NO ONE.
this is Ronaldo's ultimate chance to shine for his country… he did that in the last qualifications, and he needs to carry on the happy tune onto the Euros… Forca Portugal.

The only two players that I want Bento to implement are Rudy, a very promising Portuguese striker playing in Belgium, and Manuel da Costa, a physical presence in Lokomotiv Russia. PLEASE stop being so stubborn.
Posted from
Canada

@ Tiago… I believe strikers are the only thing that Bento wont experiment with….. unfortunately… i think he will prefer to keep postiga and almeida and hope that they will be in their best come the Euro :/
strikers are the hardest to experiment with always… because they are always the end product of every attack (usually) so bento wants his team to make use of what they have now maybe (hope i made my idea clear
)
does anybody remember Bebe? :S

Whos Bebe? Lol

I don't think Sir Alex Ferguson even remembers him anymore.

Thanks for the nice blog. It was very useful for me.

i like this blog
Education Jobs | Careers & Recruitment at Jobscharger.com
http://www.jobscharger.com/JobIndustry/Education-9-.html
Posted from
Australia

Wait, I cannot fathom it being so striaghtforwrad.
Posted from
China
Comments are closed